Are you ready to unleash your creativity and create something magical?
I'm SO excited to offer this one of a kind local workshop.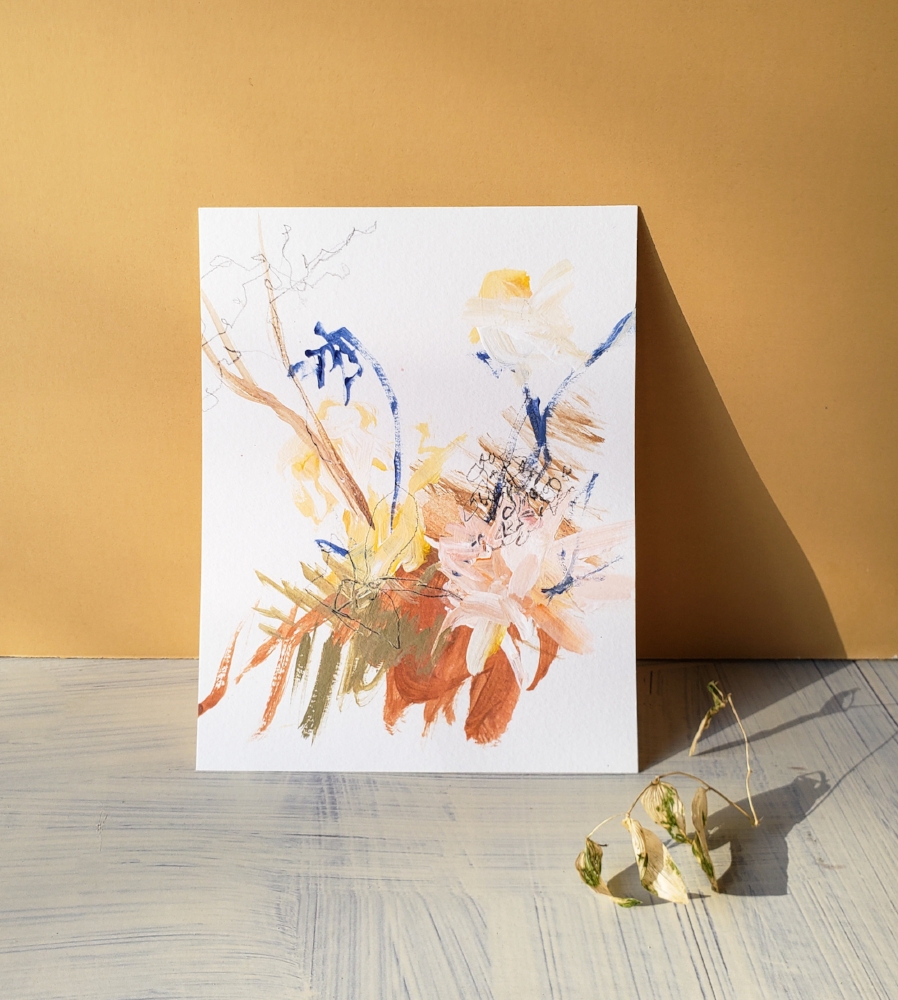 Learn my secrets for creating a beautiful, abstract, floral inspired painting.
This is all about using my tried and true techniques to help you create a piece of art that is full of life - and uniquely yours.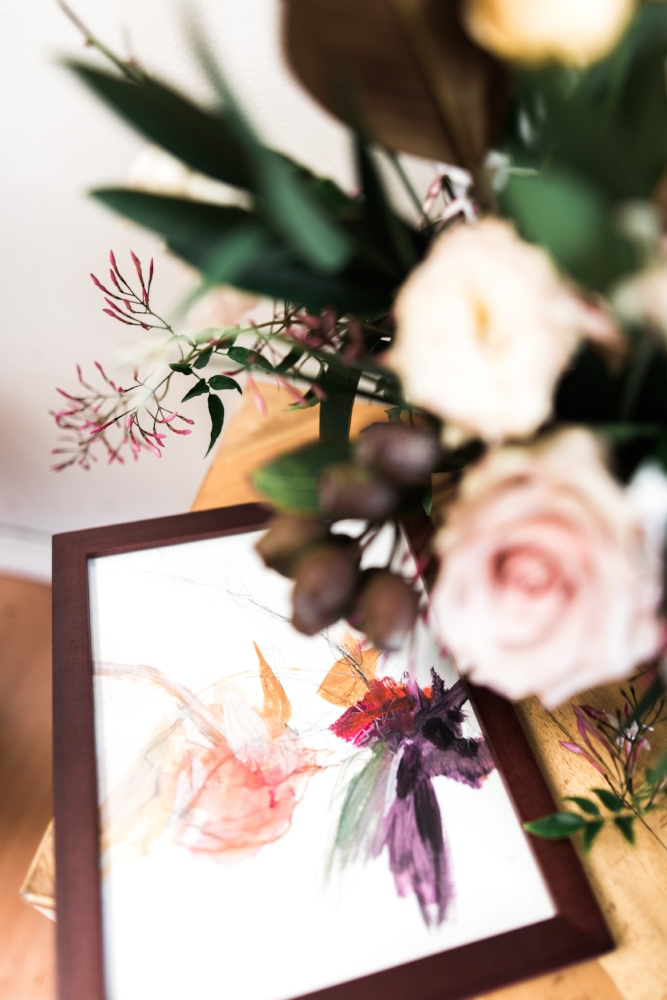 Get creative - and have fun.
I'll help you harness the beauty of flowers and plants in a completely unique way.

Well hey! I'm Rachel.

I've been abstracting flowers into paintings for quite some time now - and I've been able to cultivate a business from the techniques that I've harnessed.
I love creating custom paintings based on bridal bouquets, so they can be remembered forever.
Since creating this unique service, these floral paintings have become incredibly popular.
In order for me to create each piece with authenticity - and efficiency - I've had to streamline my painting process.

I'm so excited to be able to share this streamlined formula with you.
Sound interesting? Well, then…
Take everything you know about "Paint Nights" - and throw it out the window.
We're not going to be 'painting by numbers' or copying a pre-made piece of art. This is all about YOU, and what you create will be special.
I'll walk you through my painting process, giving you the tools, steps, and techniques you need to create an abstract piece of floral art.
We'll have floral arrangements on site so you can reference some real-life beauty and get seriously inspired. Prepare to unleash some amazing creative freedom!
Sound scary? Trust me, I'll be with you. Every step of the way. I know a blank canvas sounds intimidating - but I'll be giving you an incredibly useful foundation and 'toolkit' that will pave the way for your unique piece of art.
Wouldn't you love to have something hanging in your home that you created?

What's included in the cost?
Each attendee will receive a demonstration and one-on-one help from yours truly.
You will also receive a gift bag (wohoo!) with a mini floral arrangement and a floral art print (by me!) - so you can remember your day and stay inspired.
We'll have bags and wrapping so you can safely take your final painting home.
You'll also have the option to get your photo taken with your final piece!
Will there be snacks?
Yes!

Will there be wine?
GOSH, yes!

Will the painting materials be provided? What size will our paintings be?
Absolutely - just bring yourself! Your painting will be 8x10" on thick watercolor paper.

Where is the workshop?
Creative Space Studios - 6715 Dublin Blvd. Dublin, CA.

When is it?
Saturday, November 10th from 3 - 5:30 pm.
(It's perfect timing to bring a friend and go out to dinner afterwards!)
I recommend these restaurants: Urban Plates, Pacific Catch, & Berevino Cucina

What should I wear?
I recommend wearing clothes that you're comfortable getting paint on.


Ready to get Painting? Let's do it!
EARLY BIRD PRICING ENDS OCTOBER 31